Fall Maintenance for your Jeep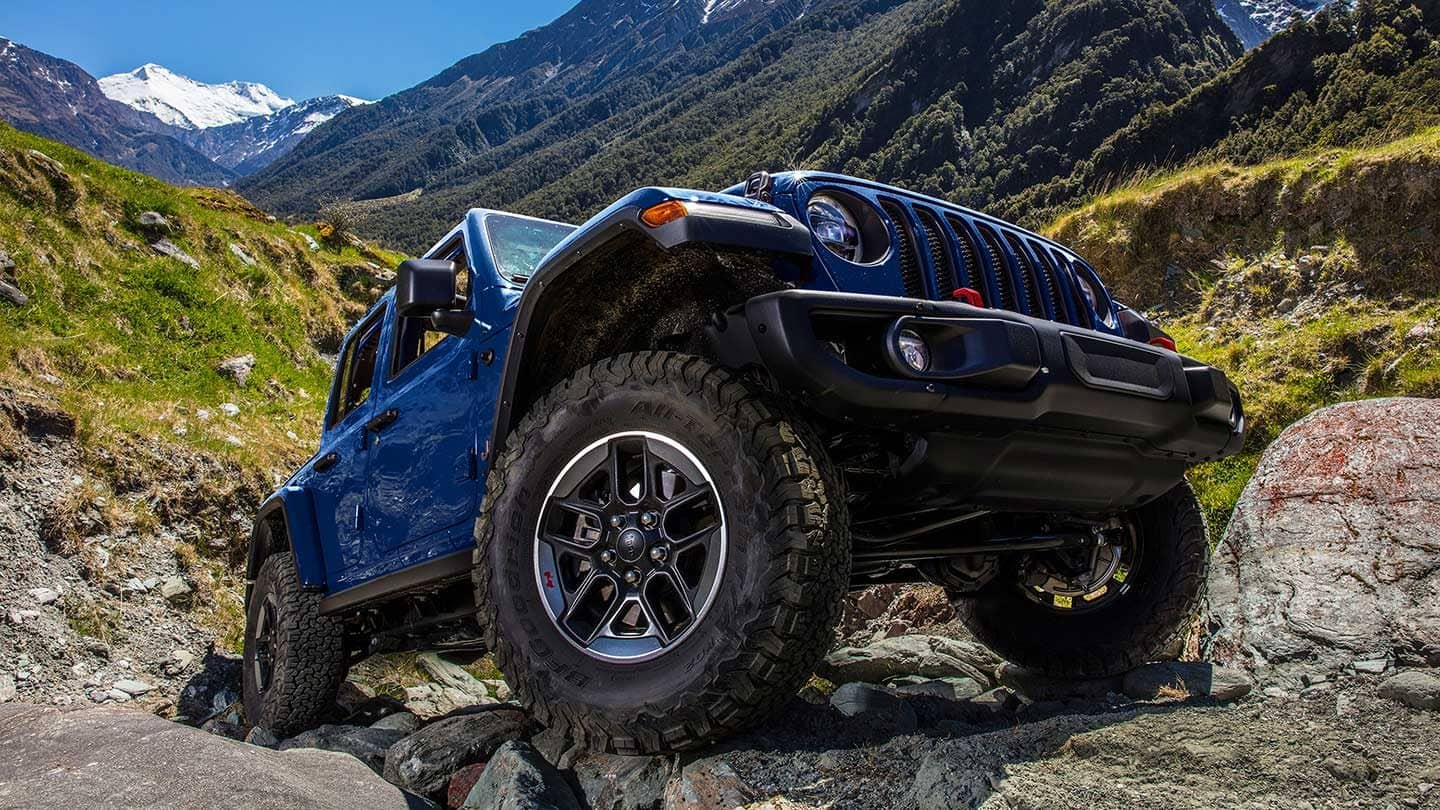 Summer has come and gone, and the crisp fall air is starting to blow in. While this time of year is perfect for apple picking and harvest festivals, it's also an excellent time to get your Jeep ready for the harsh winter months that follow. So, the question remains, what steps can you take to make sure that your Jeep is running smoothly? All you need to do is follow an easy fall Jeep maintenance plan provided by us here at Palmer Dodge Chrysler Jeep Ram.
Get Your Brakes and Tires Checked
No matter where you travel this fall, you could find yourself needing to navigate steep roads. Staying safe on every road will require plenty of stopping power, so be sure to get those brakes checked before venturing out for that fall trek. Take the time to have your tires rotated, so that they wear evenly. It's also a good idea to have your tire pressure checked for your current tires as well as your spare tire so that you're not left on the side of the road with nowhere to go.
Top Off Your Fluids
One of the most important things you can do for your Jeep is to check the fluids that keep the engine running. If you notice things like the transmission, power steering, brake, antifreeze/coolant, and windshield washer fluid running low, Fall is the perfect time to have these things filled back up. We also recommend getting an oil change for your Jeep if you haven't gotten one for a while.
Check for Tears
Changing your fluids could all be for not if the hoses and belts in your Jeep are cracked, brittle, loose or showing signs of wear and tear. Before doing excessive damage, have the tubes and the belts in your engine checked to assure you aren't left on the side of the road this winter.
Get Your Battery Checked
Even with changing your fluids and fixing the tears in your engine parts, it could all be for not if you don't have a fully charged battery. Have the battery and charging system of your Jeep inspected by one of our trained technicians and have them replaced if required. If there is corrosion on your battery terminals or cable ends or if you have the loose connections tightened, your battery may need to be replaced.
Get a Headlight Check
Night comes earlier in the fall, so be sure the fall maintenance for your Jeep comes with a complete check of the headlights, taillights, parking lights, brake lights, and emergency flashers. Be sure to replace any broken or burnt-out bulbs and make sure that the lights are clean. If your Jeep is a bit older and has sealed-beam headlamps, you might want to pay for halogen lamps for improved visibility.
Here at Palmer Dodge Jeep Chrysler RAM, we want to help you keep your Jeep in top shape during the fall months. You can schedule service right on our website or head down to the dealership and schedule service in person. Our knowledgeable technicians will look over every inch of your Jeep and fix whatever is needed to get you ready for the winter. Don't get stuck on the trail; have us look at your Jeep today!