Buying vs Leasing Your Vehicle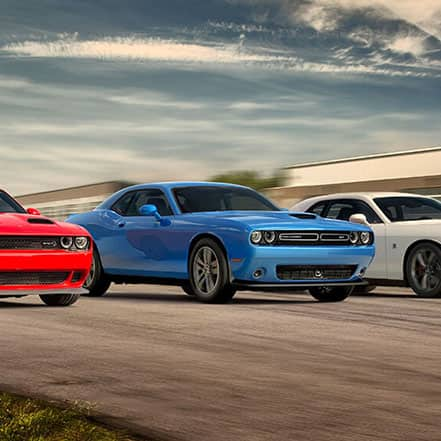 Buying vs Leasing
By Palmer Dodge Chrysler Jeep RAM
Choosing between buying and leasing a vehicle is a tough call. On the one hand, buying will allow you to own something despite the monthly costs. But if you lease a vehicle, your monthly payments will be lower, and your repairs will be covered. In this day in age, more people are choosing to lease their vehicles, but there are advantages to both. In this article, we are going to take a look at both buying and leasing a car so that you can make the most informed decision when it comes time to purchase a new vehicle.
What are the Benefits of Buying a Vehicle?
One of the biggest benefits of buying a vehicle is that you own it as long as you want to keep it. You may want to trade in your car at the end of its life or choose to renovate it, but the choice is yours. Buying your car and then driving it for several years after your purchase is the best way to own a car. The longer you drive your vehicle, the less it will cost. The third best reason to buy a car would be there is no mileage limit meaning you can drive the vehicle as much as you want without any financial consequences. Fourth, when you buy a vehicle, there are no restrictions on appearance. If you're going to have a vehicle without having to keep it in the best condition or want to accessorize it, buying your car or truck is the best option. Finally, depending on the type of vehicle you buy, it can depreciate significantly over the first couple of years. So when you buy a two or three-year-old vehicle, you get the advantage of paying a price that already reflects the depreciated value.
What are the Advantages of Leasing a Vehicle?
Leasing a vehicle also has its advantages. For starters, you get lower monthly payments. The cost to lease a car is typically lower than it is to buy one, and little to no down payment is required. On top of that, you won't have to pay any upfront sales tax. Second, when you lease a vehicle, you rent it for a fixed term, which is usually one to four years. The amount of your payment each month is dependent on the amount of depreciation that's expected during the lease term. You are only paying for the amount of depreciation on the vehicle during the lease term, and you will never be "upside-down," which means you will never be in a situation where you will be paying for more than the car is worth. Third, you will have fewer repair expenses. If a manufacturer warranty covers you during the lease term, you will never have to worry about getting hit with a large, expensive repair bill. You would be responsible for regular keep up, maintenance, and the minimum amount of auto insurance where you live. Fourth, if you lease a new vehicle every few years, you will always have the benefit of a car with the most up to date technology., comfort, and safety features. Finally, if you have less than perfect credit, you may not be approved for a car loan or, if you are approved, you would have to pay a ton of interest. Leasing companies are usually not a strict as lenders because they can take back the vehicle if you don't make the payments or violate the lease term.
Finding the Best Car Lease Deals
If you've made your decision to either buy or lease your car, you may be wondering where to start. If you are going to lease your vehicle, we have a few tips that can help you. For starters, you need to know your preferences. Are you a single college student who doesn't need a back seat or a mom who needs extra room for kids and luggage? Second, you need to compare cars. Look at some models that fit those preferences. What features are important to you? How about the milage of the car? How important are safety features for you? Once you have answered all these questions, join us here at Palmer Dodge Chrysler Jeep RAM! Here you can test-drive vehicles and ask our representatives a ton of questions. Test driving a car is a crucial step as it will let you know how it functions on an open road. Next, you need to compare your options. As you test drive vehicles, your list is sure to shorten. So take that shortlist and compare costs to narrow it down even more. Once you have that perfect vehicle in mind, you need to decide how much you are willing to pay a month and negotiate so that you can come to an agreement that works best for you. Finally, once you have signed on the dotted line, make sure you know every one of the terms. Make your payments on time to avoid fees, and be sure to see the length of your lease.
How Palmer Chrysler Dodge Jeep RAM can help
If you are looking to buy or lease a vehicle and live near the Atlanta area, come down to Palmer Dodge Jeep RAM! We have a wide selection of new and used Jeep Wranglers and RAM 1500 in stock. Be sure to check out our complete
new
and
used
inventory, and after you are done, be sure to take the model out for a test drive. Whether it's your first time buying a car or have done it many times before, our team can walk you through the entire process so you can get the vehicle you desire. Whether you are choosing a car from our new inventory or used inventory, we will work hard to ensure you get a financing plan that fits your budget. We can't wait to see you here at Palmer's!