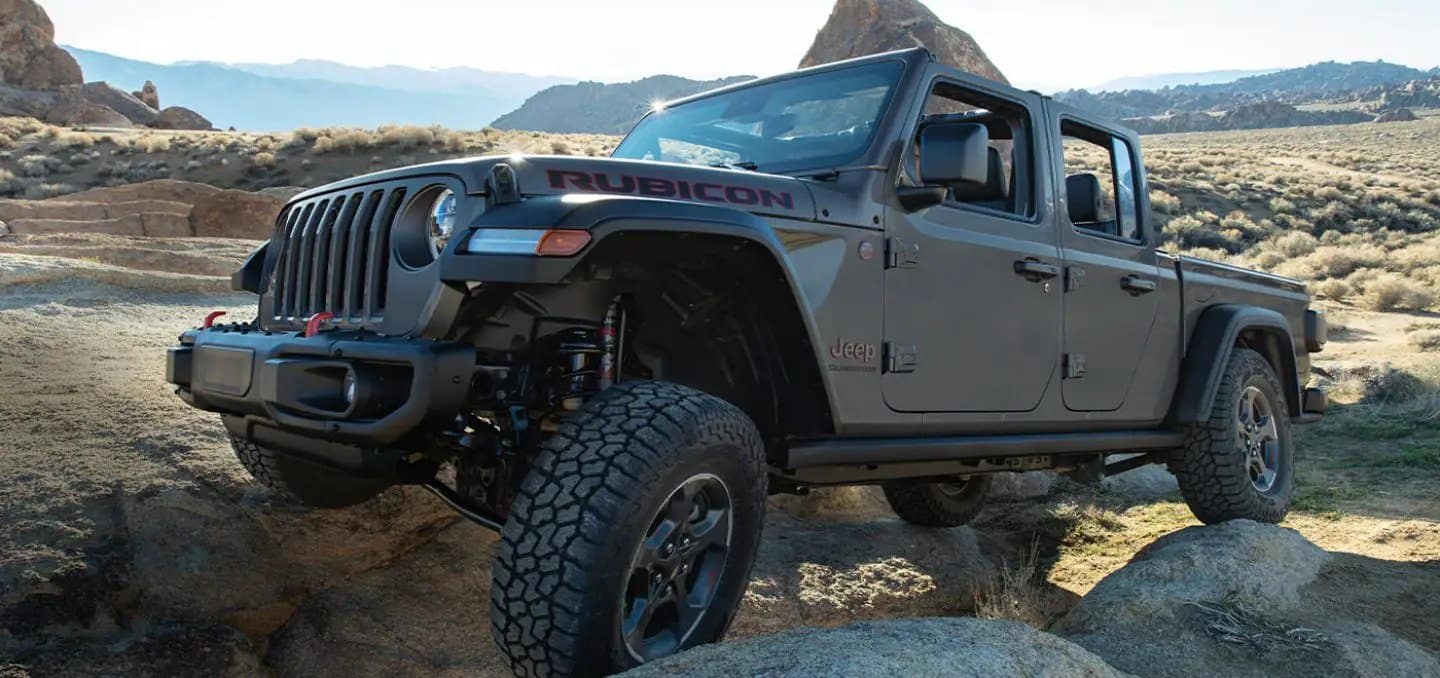 Overview
2022 Jeep Gladiator
The Do-It-All-Truck is the 2022 Jeep Gladiator. Whether you're looking for that rugged Jeep character or space to haul what you need, the 2022 Jeep Gladiator can do it all. Our experienced staff can help.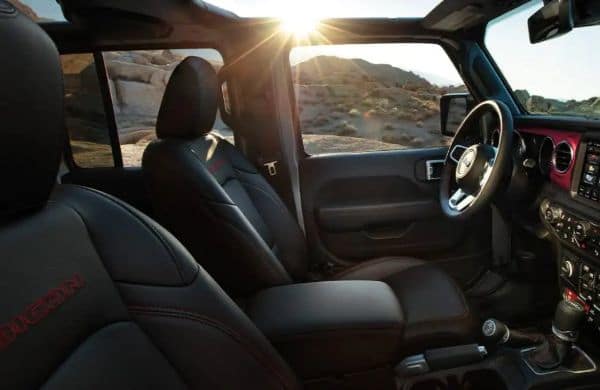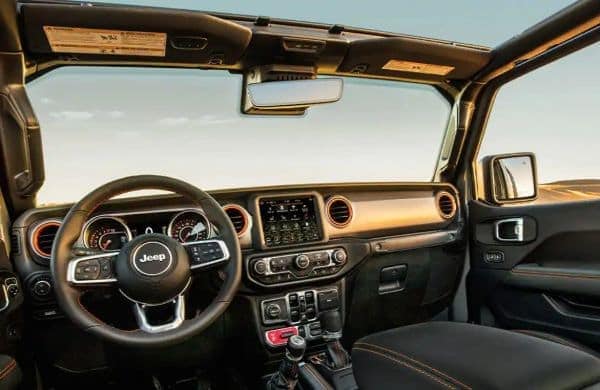 Interior
---
The Gladiator has a rugged design that has a sleek and easy-clean design. The pickup truck has a modern design with round vents, easy-to-read gauges, and excellent sightlines out of the vehicle. The center console splits the touchscreen, HVAC controls, and window switches that are all controlled via large dials, buttons, and switches. We expect the 2022 Jeep Gladiator to share the same interior design as the current model with upgrades.
On top of its advanced touchscreen, the current Gladiator comes with two USB ports, Bluetooth, satellite radio, and eight audio speakers as standard. Both 7- and 8.4-inch touch screens are available. The current Gladiator also has navigation, Apple CarPlay, Android Auto, and nine audio speakers. Tech features should remain the same for the 2022 model year with a modern upgrade. Fill out the form below to stay informed! As we find out more about the 2022 Jeep Gladiator, we'll give you exclusive insights.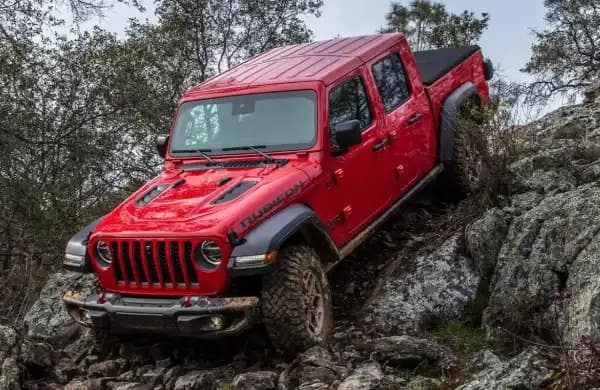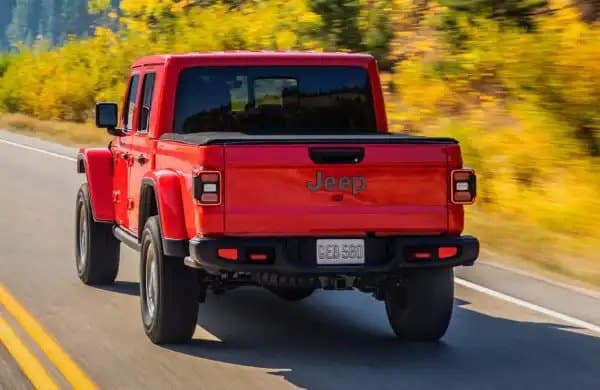 Exterior
---
The 2022 Jeep Gladiator is the only convertible truck you can buy! With this, we want to give you the best of both worlds with a convertible and truck. From the front, the Gladiator looks akin to a Wrangler. The iconic seven-slot grille, round headlights, burly front bumper, and massive fender flares give the Gladiator a standout design in the segment. This iconic design paired with the pickup's long and rectangular bed makes for a one-of-a-kind pickup truck!
Performance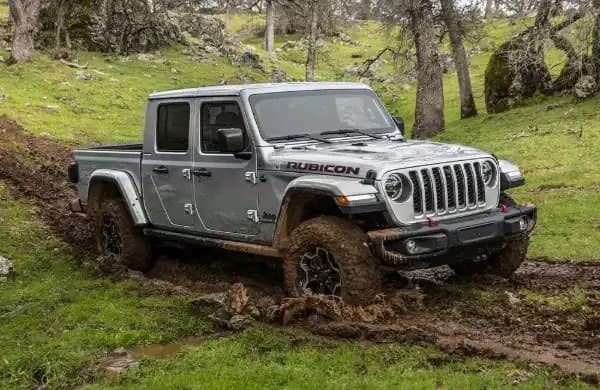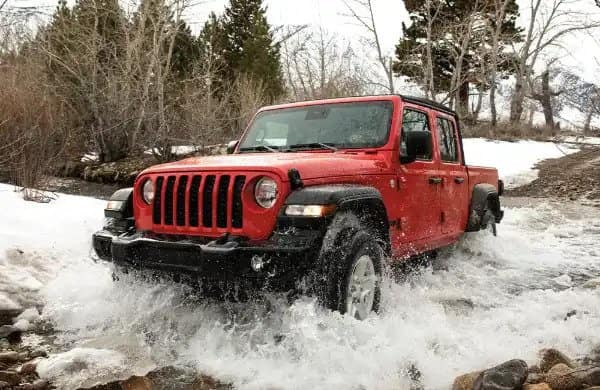 Power
---
With a 2022 Jeep Gladiator, you're going to need power. The 2022 Jeep Gladiator comes with a standard engine which is a 3.6-liter V6 that produces 285 horsepower. There is also a 3.0-liter diesel V6 engine available, cranking out with 260 hp and 442 lb-ft of torque. The Gladiator's base V6 can be fitted with a beastly six-speed manual or an eight-speed automatic transmission. The automatic transmission is the only option with the diesel engine. We expect the 2022 Jeep Gladiator to have the same two powertrains but, more may be to come! Fill out the form below and stay tuned for more updated information.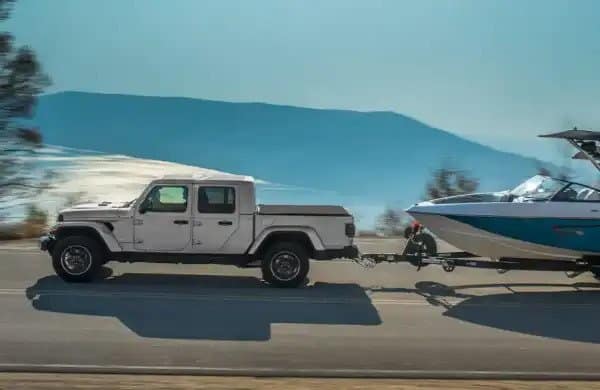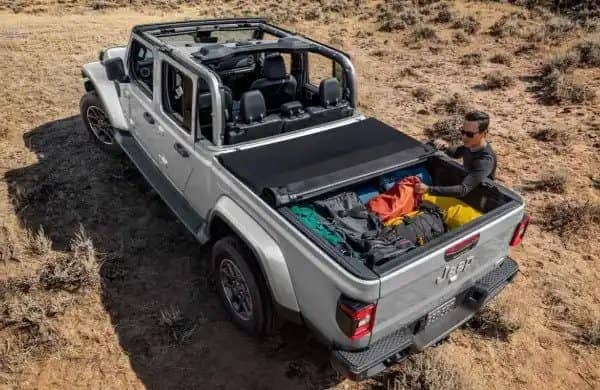 Features
---
You'll also have no need to worry about maintenance as you will be automatically enrolled into the Jeep Wave® program with the purchase or lease of any Jeep® Brand vehicle. This premium customer care program is valid for 36 months from date of ownership and provides you with no additional cost worry-free maintenance and dedicated 24/7 support along with additional perks and benefits. It is the Most Valuable Customer Care Program in America. Ask us for more information about the Gladiator or the Jeep Wave program!
Comparison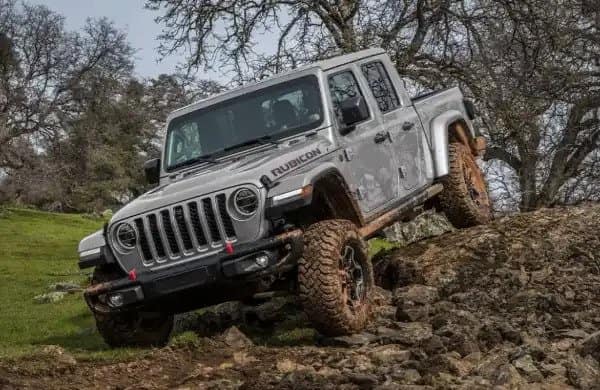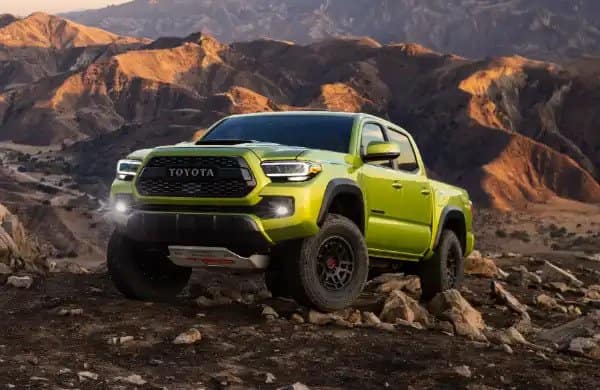 Jeep Gladiator vs. Toyota Tacoma
---
The Toyota Tacoma is a true rival when going off-road, especially in one of its TRD trim levels. Picking one of these two trucks mostly comes down to what you what: the steady all-around talent of the Toyota or the more adventurous Gladiator. While the steadiness of the Tacoma may seem appealing, the Jeep Gladiator comes with OEM protections that Toyota doesn't offer and our dealership's consideration of what you need and want in your pickup truck.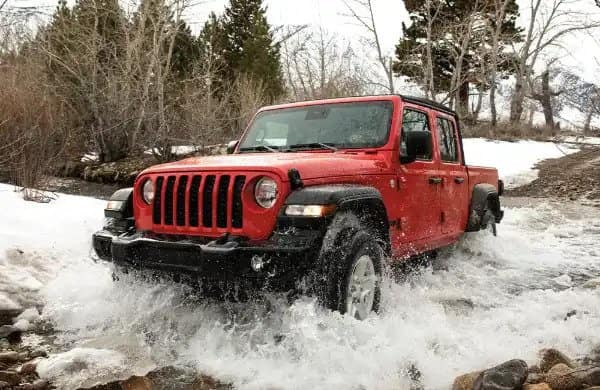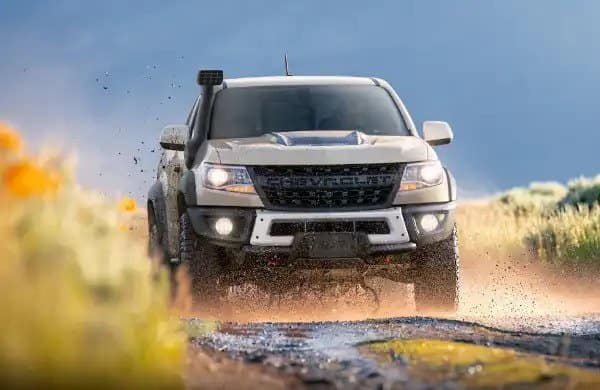 Jeep Gladiator vs. Chevrolet Colorado
---
Most versions of the Colorado aren't as capable off-road as the Gladiator, nor do they have as much personality. You need a truck as bold and with much personality and versatility as you, let us help you get into a 2022 Jeep Gladiator today.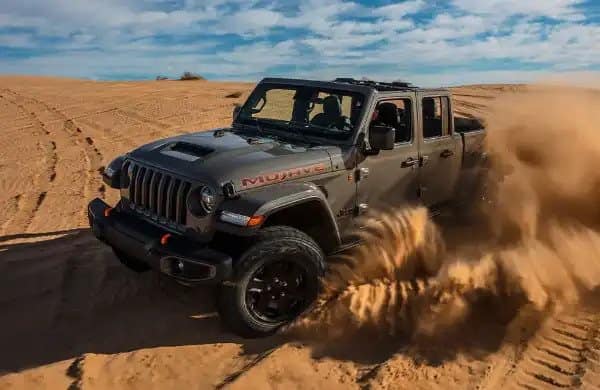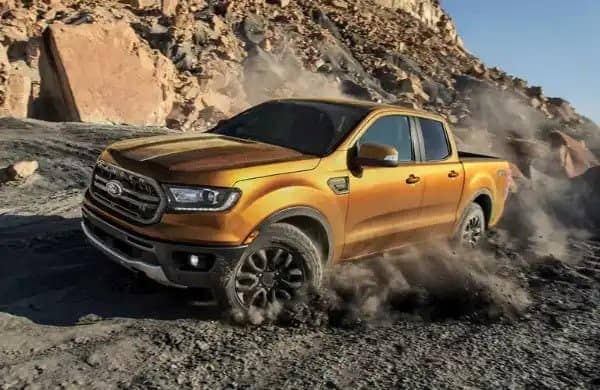 Jeep Gladiator vs. Ford Ranger
---
The Ranger comes standard with a strong turbocharged four-cylinder engine, but that's pretty much its only significant advantage over the Gladiator. Otherwise, the Jeep offers an easier-to-use infotainment system, superior off-road capability and more comfortable seating, in addition to a bolder and more iconic design.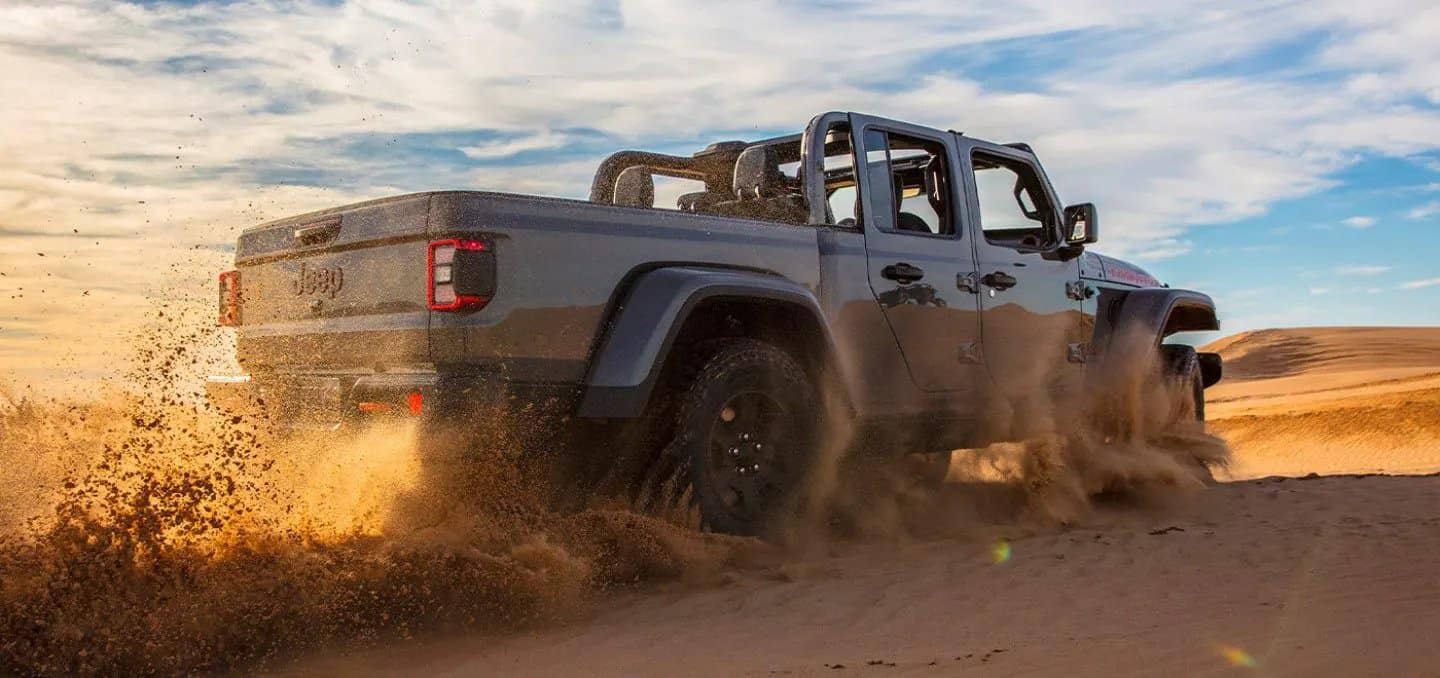 FAQs
How many versions of the 2022 Jeep Gladiator are there?
There are approximately 10 versions of the Jeep Gladiator, and one is for you! We can also work with you to customize your 2022 Jeep Gladiator and get the perfect one for you.
How can I order a 2022 Jeep Gladiator?
Contact us today and we can help you out!
Who can give me a great deal and more information on a 2022 Jeep Gladiator?
At our dealership, we aim to provide the best customer service possible. That includes informing you and helping you get into the right vehicle for you, whether it's 2022 Jeep Gladiator or another vehicle.
***Disclaimer: Thank you for reading the small print. The best customers always do. While we do our best to certify that all the information presented is accurate, it is not guaranteed. Certain features are not guaranteed and can not be accurate like MPG, horsepower, and etc…