2020 Jeep Wrangler EcoDiesel
The EcoDiesel is Finally Here!
The Wrangler is an iconic vehicle, traversing the entire world with Jeep's off-roading chops and the latest tech, creating adventures to remember forever! There is something Wrangler drivers have been longing for and Jeep is finally delivering, an EcoDiesel engine! This engine will be offered for all four-door Unlimited Wrangler models, will boost fuel efficiency and range, and enhance on- and off-road drivability. This is the very first time this engine has been offered for the Wrangler in North America and we just can't contain our excitement any longer! Continue reading our FAQs to learn even more about this engine and why we have all been waiting for it for so long.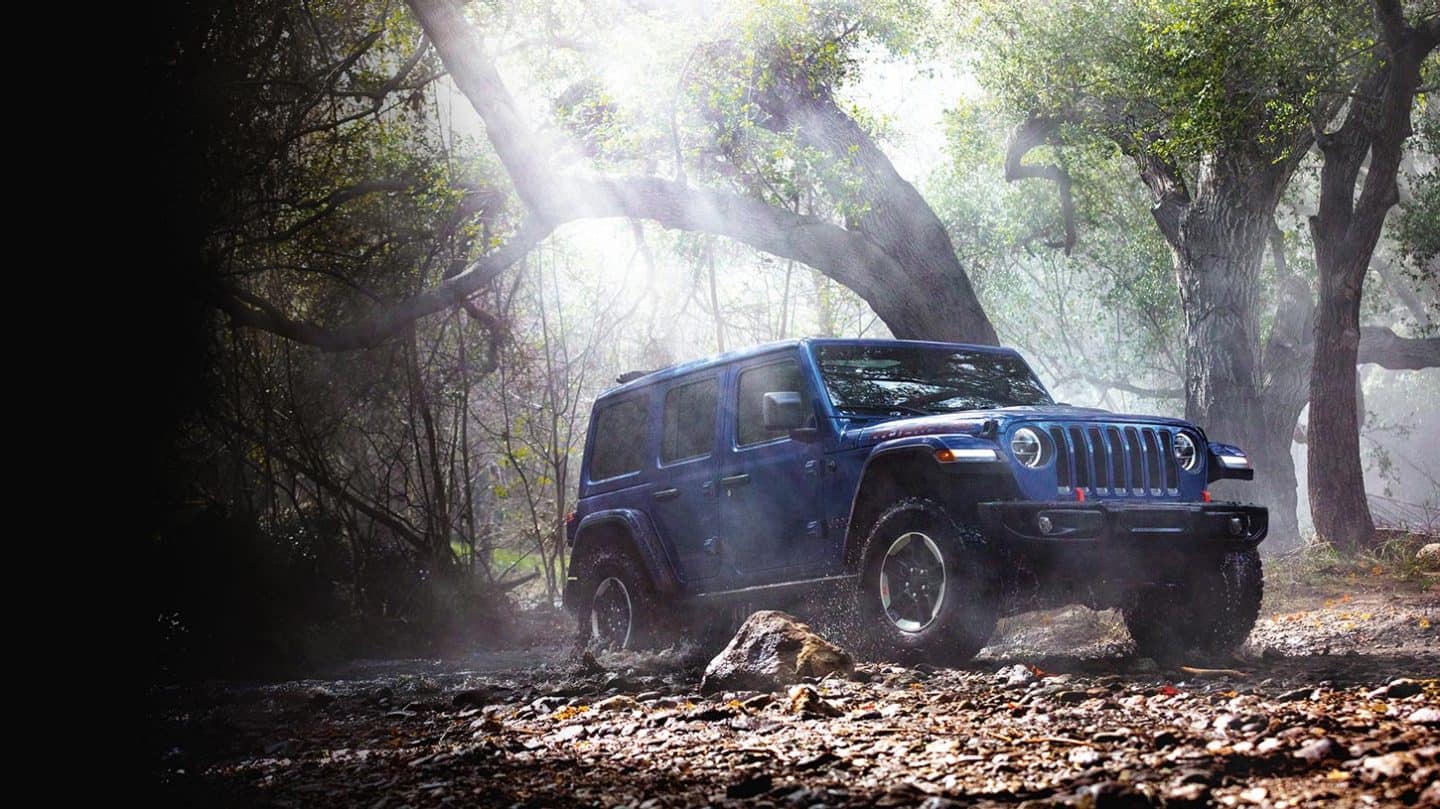 What kind of power does the Wrangler's EcoDiesel engine deliver?
The Wrangler's available 3.0-liter V6 EcoDiesel engine generates up to 260 horsepower and 442 pound-feet of torque. Those numbers make this the most powerful engine offered for the Wrangler. The low range, low gear power comes in swiftly with even the slightest tip to the throttle. This power is especially handy from driving up steep inclines to crawling over rocks! When you add that kind of the torque to the Wrangler model, you are able to take on obstacles and adventurous you never thought possible before!
I don't always go off-roading so how does this engine handle on the pavement?
Jeep understands that most drivers take their Wranglers to work during the week, so it's important to ensure they can handle the pavement comfortably. The EcoDiesel engine handles like a dream, accelerating quickly, delivering the power you need without lag. Plus, the engine is mated to an eight-speed TorqueFlite automatic transmission for seamless gear changes. There are more than 40 individual shift maps to optimize 4×4 capability, performance, and fuel economy. The EcoDeisel engine delivers great fuel economy, allowing you to fly by the gas station more than ever before! Expanding on the engine's fuel economy, Jeep estimates this EcoDiesel engine will be similar to the EcoDiesel engine under the hood of the Ram 1500, which delivers a fantastic 29 miles per gallon combined.
Is this EcoDiesel engine the exact same one found under the hood of the Ram 1500?
Not exactly, this engine was created for the Wrangler but it is pretty similar. The WRangler requires great fuel economy, increased water fording depth, and engine compartment constraints, so the engine needed to be worked before being placed under the hood of this iconic SUV. Changes include new intake ports with a capacity for higher flow, new low-friction pistons, a new water-cooled turbocharger with low-friction bearings, and engine stop/start tech. This EcoDiesel engine also comes with a new exhaust and fuel system and is secured with new engine mounts.
If you live in the Atlanta, Georgia area and have not-so-patiently been waiting for the day that a diesel engine was available for the Wrangler, now is the time to stop by the dealership! We are here to help you drive away in the Wrangler of your dreams and today is the day to make that happen! If you want to check out all the exact Wrangler models we have on our lot before you stop by, check out our online Wrangler inventory!